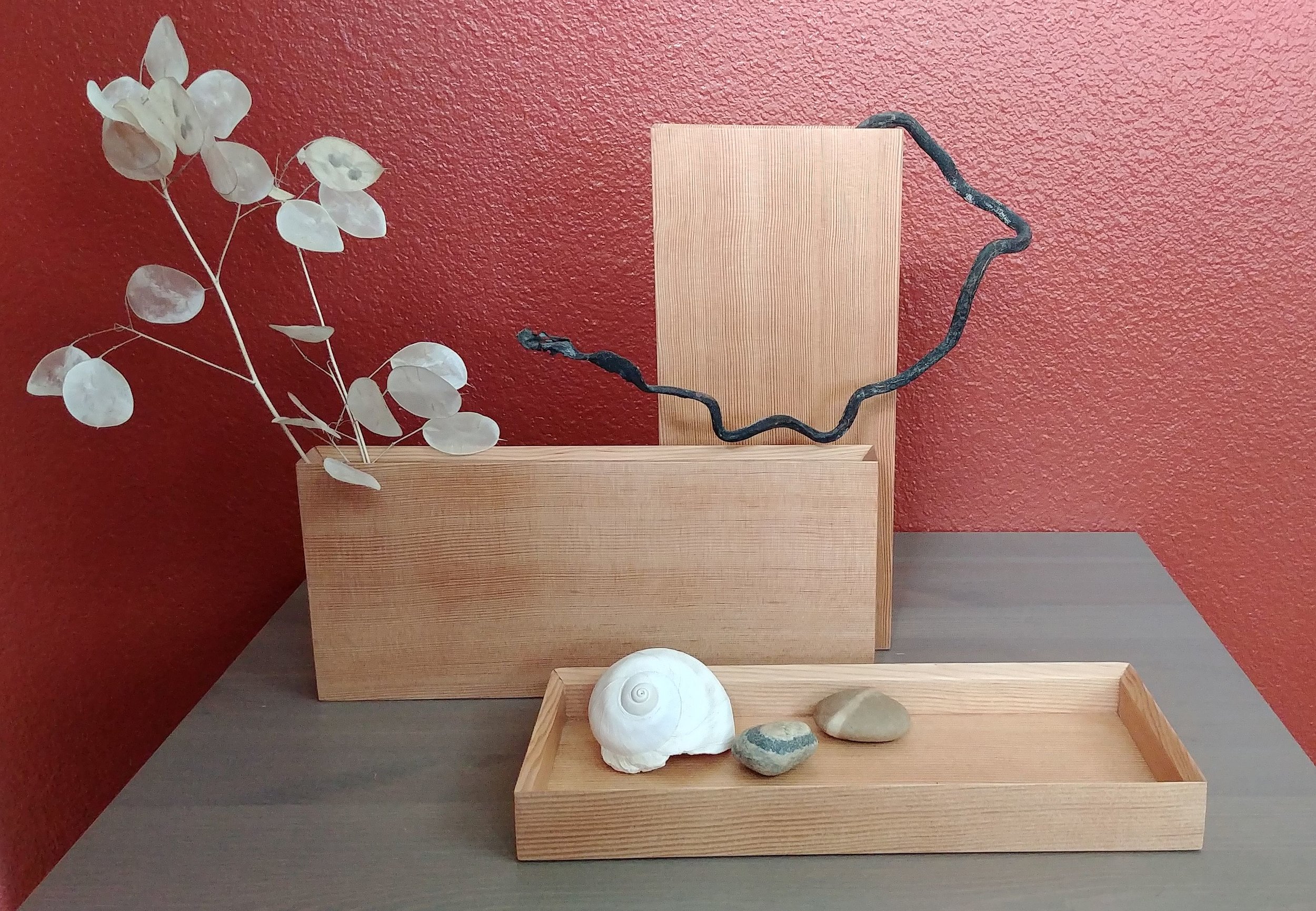 Zen
The Zen triad vases and tray are all based on the mathematical proportions found in the famous Monolith in the movie 2001, and are inspired by the Japanese design element Shibui (Eliminating the Unessential). They feature a simple, elegant chamfered lip.
Zen V is a vertical vase, Zen H is a horizontal vase, and Zen T is a tray, all to the same proportions of 1 squared:2 squared:3 squared. Zen V is bottom lead weighted for stability. Shown staged in VG Hemlock; other woods please inquire.
To waterproof Zen V and Zen H, add $20 for each piece.
Exterior dimensions 1.125" edge, 4.5" face, 10.125" long; larger sizes please inquire.